The best Paracas National Reserve Tours
Find out what you can do in this gorgeous desert and don't miss the chance to visit one of the most beautiful reserves in Peru.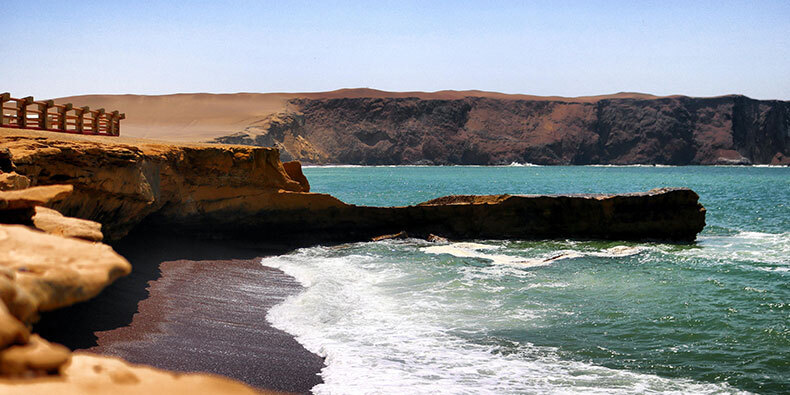 When visiting Paracas we will find a great variety of beautiful natural attractions along with an intact marine ecosystem. This small town located in the south of Lima is the ideal place for travelers who are into exploring sea nature. Thanks to the government measures to protect this area, the wildlife still preserves its beauty; making Paracas a more attractive place for all its visitors.
There is no doubt the essence of Paracas lies in the Paracas National Reserve. This protected area possesses a large number of natural resources scattered throughout its territory. Each year, lots of foreigners and locals come to this lovely place to spend a good time at the beach and do some outdoor activities.
Here in Paracas, there are plenty of tour operators offering all kinds of activities within the National Reserve; this includes extreme sports like paragliding and buggy riding; and conventional tours as well. There are also private tours for people who are looking for a more customized experience, however, prices can be quite expensive.
Going on a Paracas National Reserve tour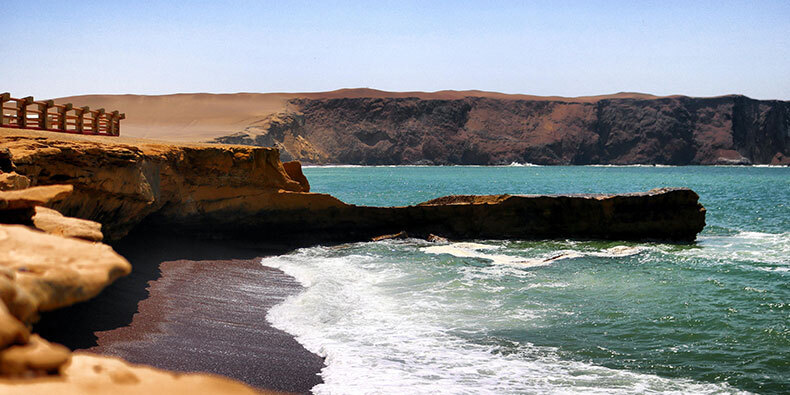 As we mentioned before, you will find lots of tour operators that offer captivating activities at the Paracas National Reserve. In this context, you will have to choose the one that includes as many locations as possible within the reserve.
If you want to take your time visiting each place, an entire day will be enough to explore the reserve. Remember that you will be able to do it in different ways. Here we show you the most popular ones:
Do a biking trip in the reserve
If you are a person with a good physical condition and love biking, this will be your opportunity to test yourself. Explore as much as you can and discover these outstanding desert landscapes on your own. Moreover, If you are the type of person that doesn't like going in a rush, biking will be a great option. There is no need to hire a tour guide, however, it would be better to start at the visitor's center to get detailed information about the road.
In the town, you can rent a bike for a very affordable price. It's highly recommended to wear comfortable clothes and bring extra water. Remember you will be biking in a desert so go well-prepared. This trip can be one of the best independent day trip you could ever do.
Note: The temperature can reach high levels turning the experience quite challenging. Despite this, biking through the Paracas National Reserve will be undoubtedly an amazing experience.
Ride a Quad bike in the Paracas desert
If you are seeking a more relaxing but at the same time adventurous trip, riding a quad bike will be perfect. There are some tour operators in Paracas that offer this service for a good price. Make sure do not go for the lowest prices as the service might surprise you.
Another thing to take into account is that you will do the whole trip with a professional guide. Please note that underage persons are not allowed to go on this trip; this is due to safety reasons of course.
Note: Try to wear a face mask or scarf and protective goggles to protect your face from sand debris.
Ride in a dune Buggy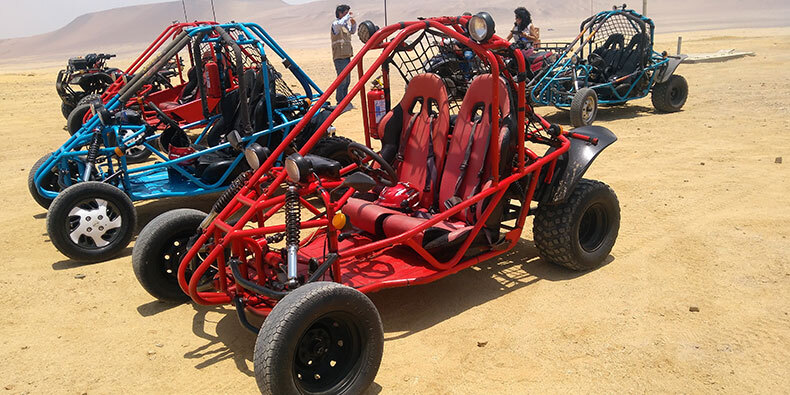 Exploring the Paracas National Reserve in a dune buggy will be an epic ride. As a recommendation, be sure to choose the right operator as this is an activity that requires professional drivers and lots of experience.
There are also some tour operators that work with special buggys which can be ridden by you and a partner. It's just a matter of searching the tour that suits what you are looking for. Anyway, its is inevitable not to feel the adrenaline when you are in one of these vehicles.
Paragliding in the reserve
Even though the ride lasts only a few minutes, you won't be able to get those amazing views out of your head. Paragliding over the National Reserve will be a unique experience as you will get the perfect view of the reserve above ground.
Moreover, there is no need to be a professional when doing this tour since you will be flying along with an expert. All safety measures will be applied to provide the best experience.
Note: The flight's departure is always subject to the weather conditions.
Explore the reserve by bus
Going on a bus is also a great way to visit the Paracas National Reserve. Almost all tour operators in Paracas offer this day tour so you will have a wide variety of options to choose from. This tour lasts approx 2 hours and consists of taking you to the main viewing points of the reserve like the red sand beach, the cathedral, and The Julio Tello Site Museum (these locations may vary).
There will always be a guide accompanying the group who will be talking about the history of each place; making it a great choice for people coming for the first time to Paracas.
Don't forget that the Paracas National Reserve can be visited throughout the year. There is no rainy season so you can come here at any time. We can guarantee you will get the best experience ever!
If this post about Paracas was of your interest, you may want to know Where to eat or where to stay.