Ballestas Islands Boat Tour
Paracas is known for being the perfect getaway destination near Lima. This region is recognized for its natural wonders and exciting activities. The Ballestas Islands are often referred to as the Peruvian Galapagos because of its abundant and diverse wildlife. Learn everything about the Ballestas Islands boat tour, where to book, what to see, and more!
The Ballestas Islands are located in Paracas, found within the Ica province, which is one of the most visited regions of Peru since it comprehends a significant part of the Peruvian desert and pacific coast.
This attraction is not the only thing to do in Paracas. Here you can visit the Paracas National Reserve as well as taking a tour through the dry lands of this region on an ATV Quad Bike! Keep reading to find out more about the Ballestas Islands tour.
Ballestas Islands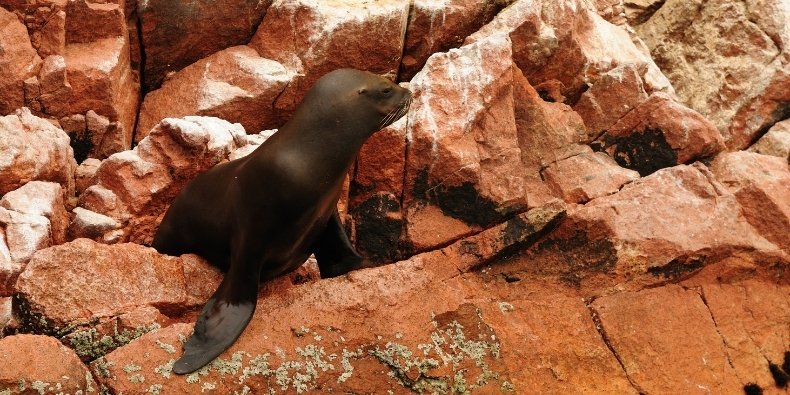 The Ballestas Islands are 30 minutes away by boat from the Paracas coast. These are a group of small rock formations home to native birds and mammals, including the humboldt penguins, sea lions, and exotic birds such as the red footed guanay cormorants.
This group of Islands are significant to the peruvian history since it is a Guano deposit. Basically, Guano is bird poop, and it contains lots of nutrients which is why it was extracted from the islands to be used as fertilizer.
Currently, the Ballestas Islands remain as a protected area in order to preserve the marine wildlife and its ecosystem. Therefore, the only way to visit this beautiful place is by taking a boat tour. Most of the operators offer a 2 hours boat tour, starting in the morning, where you'll be able to glance at its landscapes and watch the animals in their natural habitat, making it the perfect choice for animal lovers!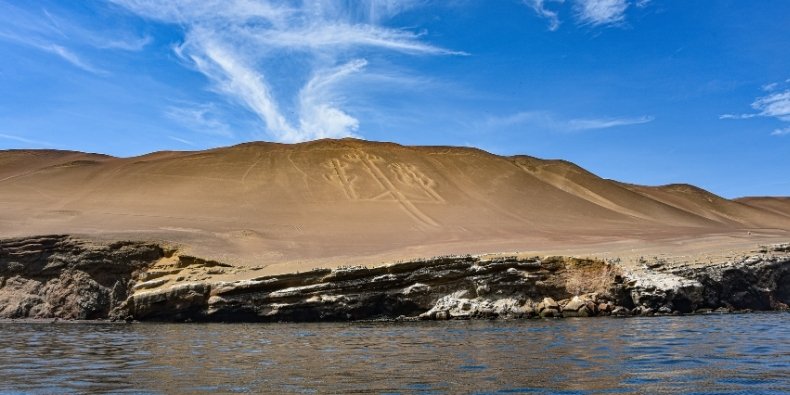 During the boat trip, you'll pass by an interesting and enigmatic figure, which is somehow related to the Nazca Lines, it is called "El Candelabro". This geoglyph is 180 meters long and is estimated to be 2,500 years old. Although its purpose remains a mystery, it is often related to the Nazca culture because of the way it was carved into the stone.
How to Get There?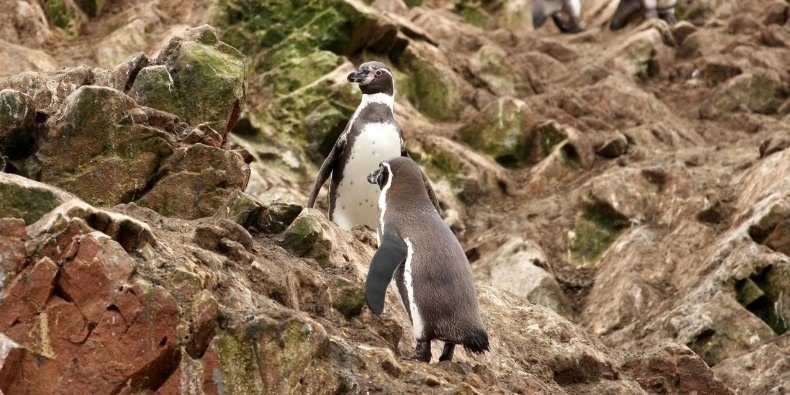 To visit the Ballestas Islands one must be in Paracas. At the moment, the only way to get to this small town is by taking a public bus.
The easiest way to get to the town of Paracas by public bus would be starting from Lima, since it is only a 4 hour drive. Keep in mind that there is no bus central terminal in Lima, each company has its own private bus terminal, which can be a hassle while trying to find them. Luckily for you, this is not the only option you have.
Peru Hop is one of the most recognized bus companies in the country for its flexibility, safety and travel experience. With Peru Hop, you can easily start your trip to Paracas from Lima, Arequipa, Puno or even Cusco, whether it is on a short tour starting from Lima or a long pass.
Once in Paracas, you'll find different tour operators, but not all of them are the same. Make sure to choose your tour operator wisely since in many opportunities, travelers have been scammed. We encourage you to visit the best platform for tour operators in South America, in FindLocalTrips.com you'll be able to compare prices, operators, and activities. Make sure to give it a chance while you're here.
What to Bring to the Ballestas Islands Boat Tour?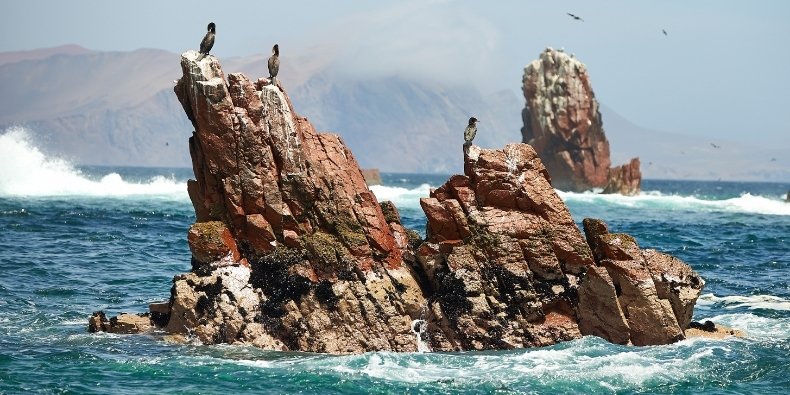 Here are some recommendations on what to bring to visit the Ballestas Islands, make sure to follow these suggestions so you can experience this adventure at its fullest.
Protect yourself from the sun. Make sure to apply sunscreen at least every 45-50 minutes, as well as wearing a sunhat and sunglasses since Paracas usually have clear skies all year long.
Bring a light jacket. Although rain is not very common in this region, while going on the speedboat, you could get wet from all the splashes. Keep in mind that the pacific ocean waters are cold, so you better be prepared with a light sweater or a windbreaker for the boat ride.
Don't forget your camera! This must be in every traveler's list, the Ballestas Islands are as visually striking as you can imagine, and you definitely don't want to miss the opportunity of immortalizing these landscapes full of gorgeous animals.
Bring your binoculars. If you love birdwatching as much as us, this is one of the things you should not miss while packing your bag for this tour. With these, you'll see penguins from a distance since they tend to hide from boats and people.
Without a doubt, Paracas gathers the most exciting activities near Lima, which makes it the perfect destination to escape from the noise and stress of the big cities. Make sure to know everything about Paracas and its surroundings. Don't be a typical tourist and allow yourself to uniquely discover Peru!